RESPONSIBILITIES OF THE LEGISLATURE AND THE EXECUTIVE
---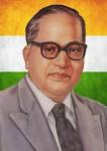 Fulfilling the above Objectives of the Constitution is the basic responsibilities of our Legislature and Executive.But all these objectives are blatantly flouted and remain grossly unaccomplished in the past 68 years. So much so that;

- in the name of economic freedom we have pushed our people to consistent economic slavery and our governments are now obliged to feed more than 66% (>80 cr) people of our country through MGNREGA, Mid-day meals, loan waivers, food subsidy and Food Security Bill etc. besides other freebies, charities, quotas and reservations.
Not by charity, not by dole-outs which are human rights violations and abuse of Article 21 of the Constitution; our people must be able, at the very least, to feed themselves naturally and with dignity.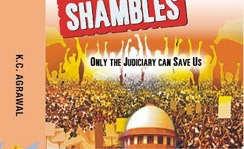 Yet it does not provide them shelter, clothing and other necessities of lives and our hapless people are compelled to lead an animal kind of life!

- Under these conditions dignity and liberty for our people is out of question. - It has also abused the requirement of equal status and opportunity: Equal status is abused due to huge divide between the rich and the poor and Equal opportunity is abused due to persistent reservations and quotas in education and employment.

Under these circumstances Fraternity too is disintegrating and abused. The nation stands divided on lines of caste, creed, region and religion and rich and poor. 40% of our country is infected with Maoism, Naxalism, terrorism and seditious activism. There are voices of division and freedom of States from many parts of the country and can be heard aloud.
Read More
INDIA's UNBOUND BACKWARDNESS AND POVERTY
IT IS ABUSE TO OUR LIBERTY AND DIGNITY


OUR DECAYING PRIMARY EDUCATION & DEMEANING MID DAY MEALS








RISING GARBAGE DUMPS, WATER LOGGING, POT HOLES & POOR SANITATION