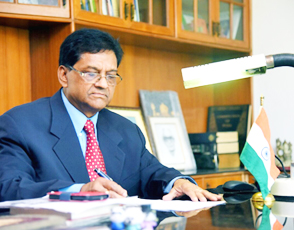 K.C. Agrawal,
An Electrical Engineer and senior member of IEEE, USA, has had more than 33 years of experience in different capacities - in Academics, PSUs, Multinationals and then running his own industry for 24 years manufacturing switchgears.
Some 20 years ago, greatly moved by the country's highly deplorable condition and the sight of poverty -stricken people, he pledged to do something for the nation and steer the people from their sombre plight to a glorious future.
Implementation of the Constitution of India is the next step in the furtherance of this cause.
'a unique deed of altruism'
He has also authored:
1.
Industrial Power Engineering and Applications Handbook', ISBN: 0-7506-7351-6, published by Butterworth Heinemann (a unit of Elsevier Science, USA/UK)
2.
Electrical Power Engineering Reference & Applications Handbook', ISBN: 81-901642-5-2. (www.electricalengineering-book.com).
3.
Shaping India of Our Dreams, ISBN: 81-901642-1X (www.shapingindia.org)
4.
Hamare Sapno Ke Bharat Ka Nirman, ISBN:81-901642-3-6;
5.
Crusade India,(Towards a New Dawn),ISBN:81-90164-4-4; (website: www.shapingindia.org)
6.
It's Time to Implement the Forgotten Constitution of India for Liberty and Dignity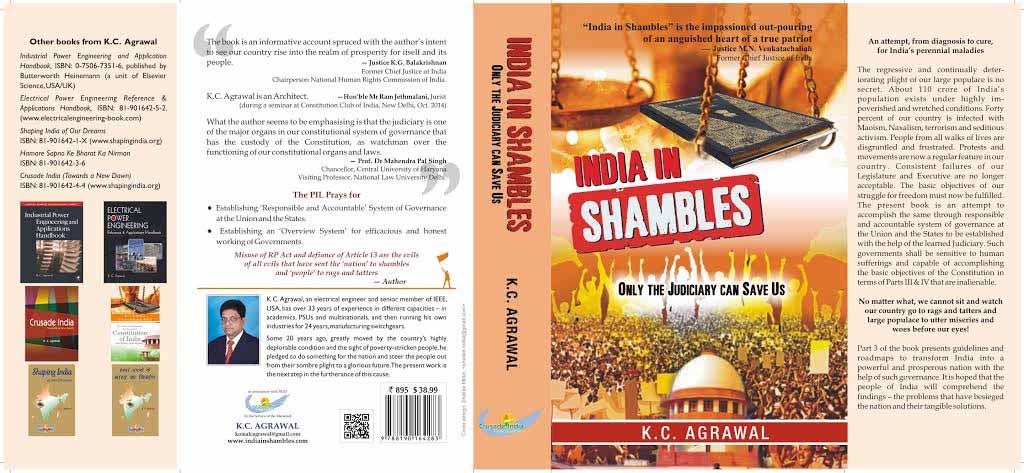 ×